There may be those wondering why I am posting my year end lists later than just about everyone else, and in February no less. I could go on a tangent about the importance of a year needing to be processed, and that all year end lists should come out this late so everything is put into context, and while all that is true the real reason is that I'm a bit lazy. Still, that's no reason to not voice my opinion, so here is my first post about all that was wonderful and great about 2010. First up: the almighty single, which I probably bought more of than any year past, and possibly more than records this year as well.
10. Panda Bear "You Can Count On Me" (
Domino
)-This surprised me, because unlike every other person blogging today, I am not that the mega fan of Panda Bear everyone else seems to be. However, this single (as his other's as well), managed to bypass the repetition that his songs are based on use it to craft these two hypnotic songs. Worthy just for how great B-side "Alsatian Darn" is.
9. Girl Names/Brilliant Colors split (
Slumberland
)-I generally don't like split singles too much, because I get to much into one band on one side only to have to go to another mind set on another. However, this split single is one that works perfectly due to how the seem like the
British
Irish and American equivalent of each other. Both produce ramshackle, distorted garage pop, leaning on their C86 influence without ever becoming a parody of it.
8. Jacuzzi Boys "Bricks or Coconuts" (
Mexican Summer
)-There's a reason Jacuzzi Boys are getting so much love out of the garage scene these days. If you want to ignore last year's impeachable
No Seasons
, at least look at this single. Three songs filled with more jangle and hooks that trigger mass addiction to the band after just a few seconds. Be warned, you may wear out your needle listening to these songs so much.
7. Japandroids "Younger Us" (
Polyvinyl
)-So far the 3 singles (and two more to come) Japandroids have all been pretty excellent so far, but I think Younger Us rises above all else. A blaring Japandroids songs so simple yet so perfect, this is soon to become an anthem for all, years from now. Plus a cover of X's "Sex and Dying in High Society", the perfect companion piece for the song.
6. Cloud Nothings
Leave You Forever EP
(
True Panther
)-One of the few Cloud Nothing releases I didn't get around to covering this year, it was also one of Dylan Baldi's best as well. A predecessor for the band's new non lo-fi sound, the four tracks on this EP are just more blistering post power-pop tunes that are as great as everything else that Cloud Nothings has crafted so far. Nothing left to be said.
5. Internet Forever-"Break Bones" (
Art Fag
)-A mildly silly named British band also happened to release two the greatest twee infused pop singles of 2010 as well. I'm partial to this one just for how addictive "Break Bones" is as a snotty childhood song, though "3D" is not to be ignored. Very, very perfect.
4. The Pains of Being Pure At Heart "Say No To Love" (
Slumberland
) The Pains of Being Pure At Heart are a band who's music no surprise works wonders in the single format. Case in point this non album release that came in the middle of the year. Two more tracks of heartbreak cased in fuzzy guitar and a wonderful indie/noise pop package, to sit lovingly between your Shop Assistant and Ride albums.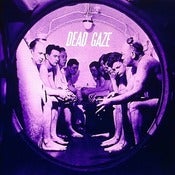 3. Dead Gaze "Take Me Home, or I Die Alone"(
Fire Talk
)-What did you say? Dead Gaze released two more songs of his addictive, psych and distortion drenched indie rock songs, which might just be his two best songs yet? And Fire Talk decided to release it as a single? Excuse me, I have to get to a record store A.S.A.P.
2. The Babies "Meet Me In The City" (
Make A Mess
)-This is release has been loved by so many other people it's hard to say something new or original about it. For perspective, the moment this seven inch was placed on a record player and those jangling chords and yelping vocals started spewing out, The Babies' music was engraved in a lot of peoples brains for years to come.
1. Gauntlet Hair "I Was Thinking..." (
Forest Family
)-I had not expected this to be my favorite single of 2010, but in a way it makes perfect sense. There are few sensations greater than hearing the intro chords of "I Was Thinking..." come blaring out and start ricocheting all around you in a barrage of bombast. Then to flip the single over to hear the equally as great and more rocking "Our Scenery" just seals the deal.