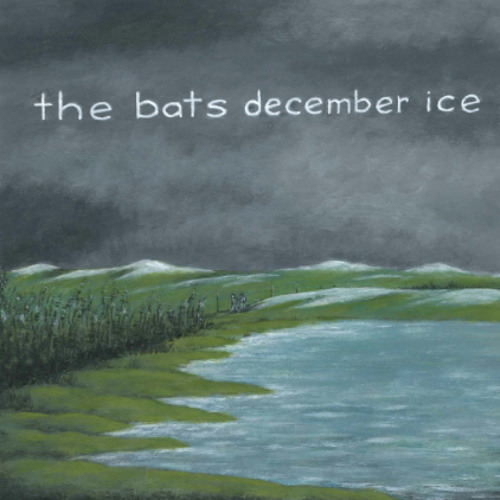 For the most part I don't usually enjoy split 7"s; I find I never get enough out of them. I never get the fully experience of one's band's music, the one band's side can be a mismatch to the other's, and it tends to feel like an incomplete package. Then there's stuff like this Bats/Boomgates split that just make my heart a flutter in joy. There is an unintended feel of one generation of guitar pop passing the torch to the next one that makes the 7" work perfectly. Working off a track that somehow didn't make it onto their excellent
Free All the Monsters
, "December Ice" is completely evocative of its name, feeling like a jangle pop song on Quaaludes, it has a wonderful winter time feel to it, with the psych guitar that plays through it gives the song an absolutely wonderful Galaxie 500 quality, or even the lightest feel of The Velvet Underground. It's filled with sadness & longing, and is just as wonderful as everything else they've made over the past 30 years.
-------------------------------------------------------------------------------
Boomgates, on the other hand, are the complete contrast to everything The Bats just crafted; young and energetic, "Widow Maker" feels like something that could only exist in the summer as the sun holds steady over everything you're doing. It's just as wonderful as anything that was
Double Natural
, possibly an even greater concentration of their sound. The interlocked boy/girl chorus has never sounded so spot on, and the guitar & drum beats just roll effortlessly through the song. Boomgates might be making the best pure, no frills jangle pop right now, and "Widow Maker" does nothing but add evidence to that case.
Links:
The Bats' Website
Boomgates' Facebook
Get the split 7" here, from Bedroom Suck Records