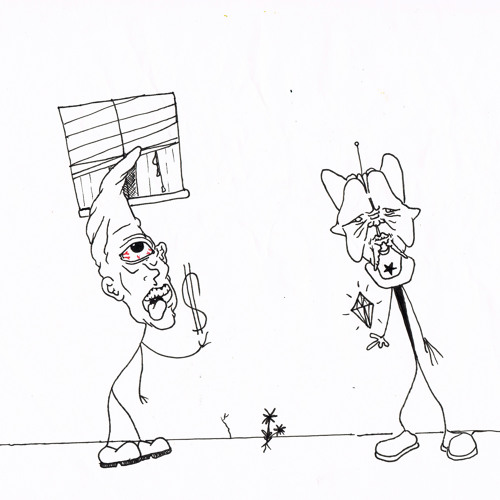 Ricky Eat Acid, aka the nom de plume Sam Ray assumes to craft gorgeous, ambient electronica,
already released
the stunning
Three Love Songs
earlier this year,
contributed a track
to the incredible
Boring Ecstasy
compilation, and has a new EP on the way as well. Not to mention there are plans for Julia Brown, the indie-pop project he fronts, to release their debut album within the coming months as well. And still,
still
, within all that work Ray somehow found time to craft something as wonderful as "requiem/ugly sky at night/still sick". Released seemingly out of nowhere by Ray himself, what's so stunning about the track is how clearly it's not something that was just haphazardly thrown into the world. At ten plus minutes, "requiem/ugly sky at night/still sick " as the feel of a mini-epic, a three part suite that progress slowly, unraveling more and more without you even realizing it. The static hum that is the song's core morphs further and further, acquiring a quiet intensity as it expands, pulling in compressed satellite signals and electronic hisses to further its growth. It takes its time, washing over whoever's listening, immersing them completely, only for that feeling to slowly drift away as it ends. "requiem/ugly sky at night/still sick", is the musical equivalent of staring into a starry sky on fast forward, as you watch the black turn into the faint glow of morning.
Links:
Ricky Eat Acid's Website