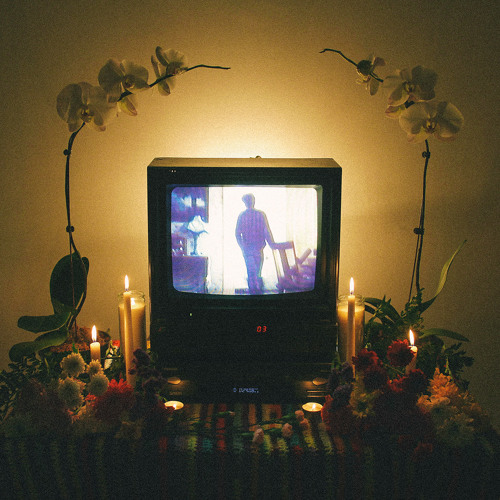 I remember the first time I heard Yohuna's music. I was visiting New York City during the summer of 2012, and my friend
Tom
took me to Shea Stadium for FMLY Fest. I knew few of the acts, and so each one's performance was its own surprise. However, when Yohuna took the stage it was something else. Almost a silhouette because of the dark lighting, her music unfolded and bloomed, growing bigger and more beautiful in the near nothing. I stood in awe to it all as I let it wash over me.
It says something that her recorded music has the same effect, her songs feeling just magical on first listen. Or maybe that's largely due to how sparingly Yohuna releases new songs into the world. making each one feel like a treasure. "Badges" certainly has that quality, one of many incredible tracks that will soon be released on the ever impeccable Orchid Tapes' third compilation
Boring Ecstasy
. Know that this song is very much alive, especially with Yohuna's vocals now ringing out crystal clear, no longer encased in a protective shell of reverb. The sadness is palatable while she's singing, but so is the trace of hope within it, especially in the chorus of "I'm not pretty/I'm not nice/I am radiating light". There is something truly earnest in a phrase like that, especially with the way Yohuna sings them so delicately. All of this behind the utterly beautiful, tinkering pianos and delicate beat that gives the song it's pulse. At least that's how "Badges" feels; like a softly glowing gem that quivers & fades like a heartbeat.
Links:
Yohuna's Tumblr
Pre-order Boring Ecstasy soon here, from Orchid Tapes